God blessed the Romanian people in the twentieth century with many venerable fathers who led lofty and holy lives. We begin with one of them, perfected and sanctified on American soil.
Victor, the first of the ten children of the deeply faithful family of Dumitru and Natalia Ursache, was born on July 24, 1912, in the village of Mănăstioara, Suceava County. Faith in God was firmly rooted in his childhood, anchoring the rest of his life. And this fact was revealed in the remembrance of his parents, about whom he reminisced with much warmth: "[Mother] with her hands clasped together beside her baby raises fervent prayers to heaven in the evening and in the morning. Her tender heart works mysteriously on the child's heart. Although he does not know to whom his mother prays, he knows that He is Someone powerful Who rules everything." He also expressed his loving gratitude to his parents after his ordination as a bishop because "they taught me to entrust myself to our Father, they opened the door to the Orthodox Church for me, and they sacrificed themselves, so that I could continue my studies." Archbishop Victorin safeguarded his parents in the sweetest recess of his humble and loving heart, beyond time, beyond space.
After finishing school in his native village, he attended Lațcu Vodă High School in Siret between 1924 and 1932, and later became a student of the Faculty of Theology in Cernăuți. He completed his bachelor's degree in 1936, and until 1940, he was a teacher at the Theological Seminary of Neamț Monastery. While a theology student, he was ordained reader by Metropolitan Visarion Puiu with whom he maintained a special connection for the rest of his life, always feeling close to the metropolitan's heart (as he confessed in a letter). Their bond amassed a lifetime of correspondence of over 155 letters. His love for God and for all things spiritual grew more and more and materialized in 1937, when he was tonsured in monasticism. He received the name of Victorin at the suggestion of the future Patriarch Nicodemus to the abbot of Neamț Monastery at that time: "Name him Victorin because he proved to know how to endure like a martyr and will know how to behave like a hierarch."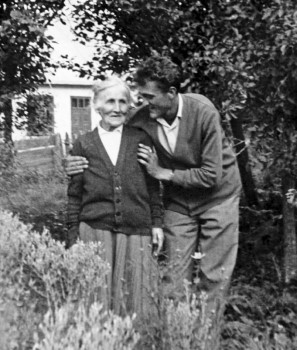 On December 9, 1940, he became abbot of Neamț Monastery, always guiding the brothers of the holy place to live in peace. But difficult times were a constant in his life, especially in 1944 when the Red Army was advancing on the country. Because of his precarious health, he gave up the abbotship, and from 1946 to 1956 he was appointed representative of the Romanian Patriarchate to Jerusalem. He was a priest at the Holy Sepulcher Church and enriched his soul with an eternal devotion to the Holy Cross, as he confessed that he witnessed many miracles performed by the Holy Cross. It was during this period that he met Schema monk John Jacob of Holy Lavra of Saint Sabbas, whom he urged to accept the obedience of being the abbot of the Romanian hermitage next to the Jordan River. In 1947, he also recommended that John Jacob be ordained hierodeacon and then hieromonk at the Church of the Holy Sepulcher. Later, John Jacob became Saint John Jacob of Neamț, canonized in 1992, and his whole and incorrupt relics were placed for veneration in Chozeba Monastery.
In Jerusalem, Archimandrite Victorin was appointed by the Patriarchate of Jerusalem to serve as a consultant for the problems faced by Romanian monks at the Holy Places. This was a task that he never considered completed as he took care of the monks all his life, always trying to help them. He also helped Metropolitan Visarion Puiu, who wrote the following words in an emotional letter: "For the few people who make a sacred habit according to the Christian Gospel, helping (often from the very little they possess) the poor, words of admiration and the praise of other people are too weak; therefore, Christians pass them along, exalting their deed, that they may be better rewarded by God. Allow me to say that among the many monks I have met, you are one of those with such a special Christian endeavor. I know how much you help the brothers in Jerusalem and me."